The BOEI Course
Becoming an Open Education Influencer (BOEI) is an informative and practical, fully online course that supports influencers of and for Open Education. The BOEI course design project is included in the UNESCO Open Education for a Better World programme, an international mentorship collaboration.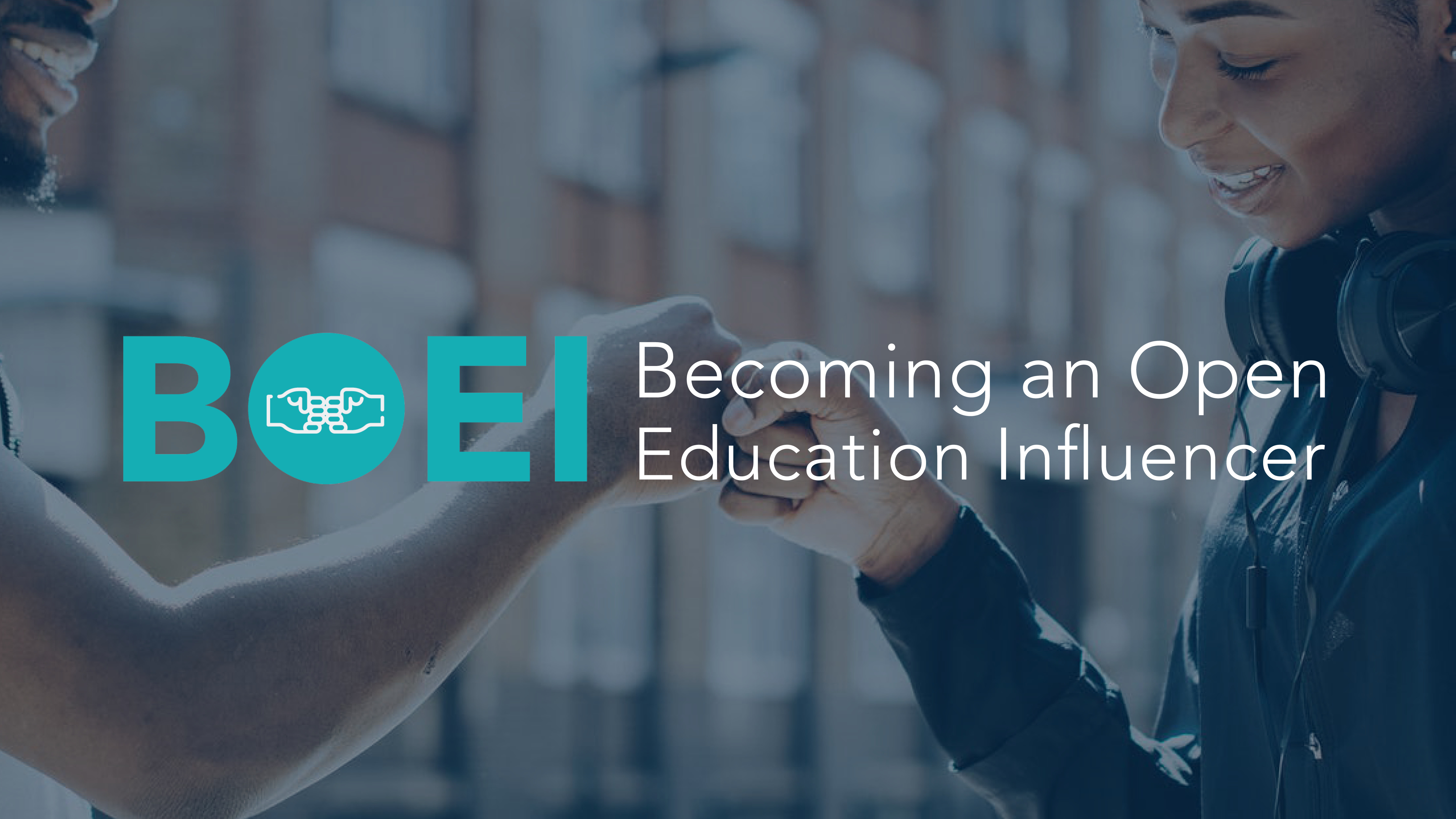 The aim of the BOEI course is to support pathways for individuals and groups to act as Open Education Influencers. This is essential for those wishing to influence decision-makers through advocacy and facilitation, and who want to affect decision-making and practices through direct actions in Open education.
The course is presented for peer review at the UNESCO Open Education for a Better World meeting convening in Vipava, Slovenia, held 1 – 5 July 2019. The process of course design and development is also presented at the Open Education Consortium's OEGlobal 2019 in Milan, Italy held 26 – 29 November 2019.